SANYO Electric Co. Ltd. (SANYO) is pleased to announce the release of the 'eneloop stick booster,' on December 1, 2009 in Japan. This new addition to the 'eneloop universe' products is a stick-type Handy Power Source that can be taken anywhere for easy charging of mobile devices. SANYO began developing the 'eneloop universe' products in November 2006, as a product line to expand the 'eneloop' rechargeable battery concept of a "lifestyle that values reusing and recycling."
SANYO will continue to develop and expand its 'eneloop universe' product series while emphasizing lifestyles that value reusing resources, allowing people to enjoy the conveniences the series offers, as well as a sustainable energy lifestyle.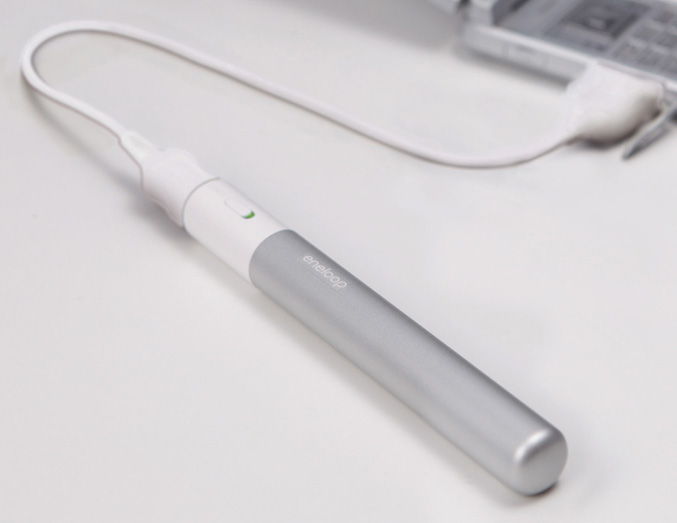 Main Features
1. Easily charges mobile devices such as mobiles phones and personal audio devices, through a general-purpose USB connection
With its USB port, KBC-D1AS easily charges various mobile devices such as mobile phones, portable game units, and personal audio devices. Regular emergency chargers that use dry cells to charge mobile phones may not be able to properly charge certain phones that require high current for charging. Thanks to SANYO's output control technology however, the KBC-D1AS can provide a steady charge to devices that require high current, such as the iPhone, by regulating the charge current sent to the device. The Handy Power Source has a slide switch to turn the charge output on and off, as desired.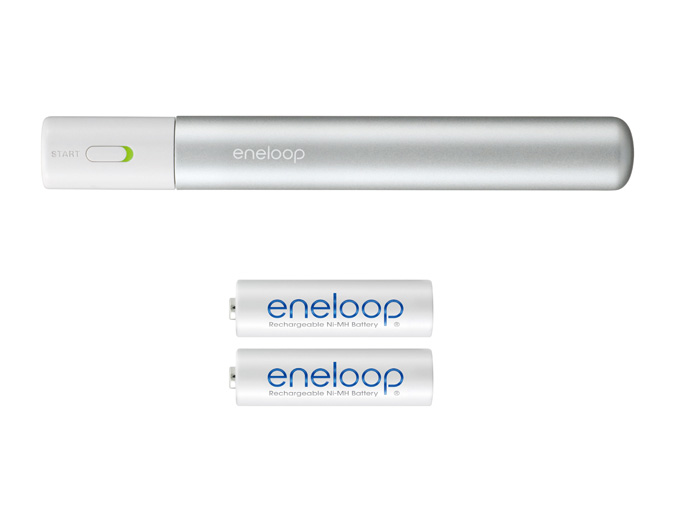 2. Stylish and lightweight aluminum body for a portable stick-type charger
The KBC-D1AS features a stick-type aluminum body design. With a diameter of less than two centimeters, and weighing just 76 grams with batteries installed, the slim and lightweight design makes it perfect in all kinds of situations such as business and pleasure trips, or commuting.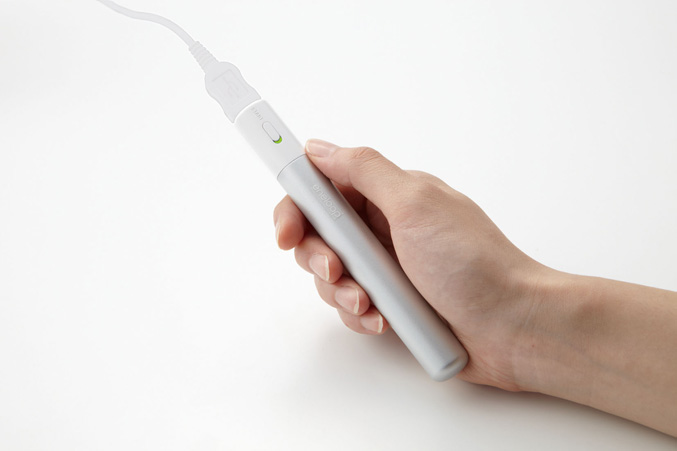 3. Comes with two new AA-sized 'eneloop' batteries, which are easy to replace
This product comes packaged with two new 'eneloop' batteries that can be recharged about 1,500 times offering the industry's No.1 reusability. They can charge various mobile devices more easily than dry cells, as they deliver a steady high current. Even after the recharging lifespan of the batteries has been reached, they are easy to replace.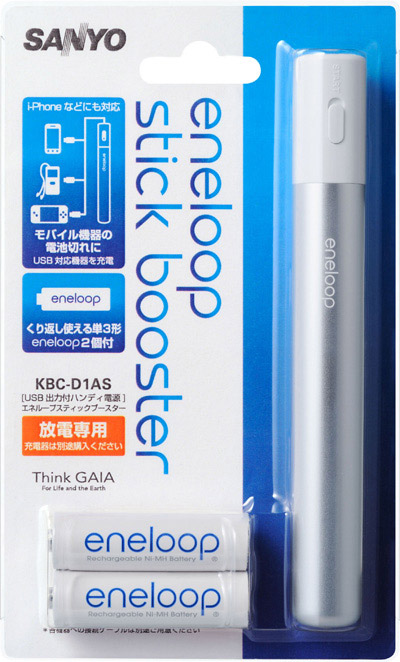 Source: Sanyo