Activision announced that the Resurgence Downloadable Map Package for Call of Duty: Modern Warfare 2 is now available on the...
These licensed earphones from the company MUNITIO comes as a result from a partnership with Activision Publishing, and represent a...
NVIDIA today launched two new graphics solutions for the enthusiast gamer, the GeForce GTX 295 and the GeForce GTX 285....
The long wait is almost over,  Sony announced at the Web 2.0 Summit in San Francisco that Playstation Vita will...
Activision Blizzard, Inc. announced  that the Call of Duty(R) franchise has surpassed $3 billion in retail sales worldwide, according to...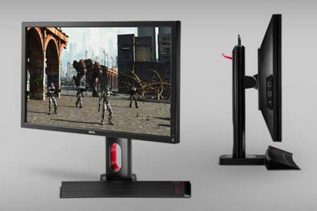 The Taiwanese maker of computer hardware BenQ has announced the BenQ XL2720Z monitor. The new company product targets gamers and...
The second downloadable content pack for Call of Duty: Modern Warfare 2 entitled Resurgence Pack was released for the Sony...