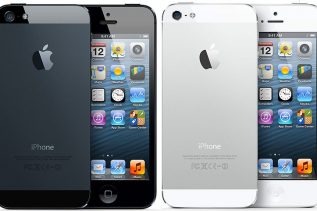 Apple is known for making flawless products but the company is run by humans who sometimes make mistakes and release...
The world is eagerly expecting the arrival of the first Apple iPad Mini tablets, scheduled for release on October 23...
Undeniably there are two major smartphone makers right now – Samsung and Apple. And while Apple has just unveiled its...
The iPhone 5 is here and this is good news for all Apple fans but what happens if you want...
The Iphone 5 details have since been unveiled. Touted to be the slimmest and sleekest mobile phone ever designed by...
LG and its partner Qualcomm are getting ready to officially announce a new mysterious smartphone with the event scheduled for...
Apple has finally unveiled the iPhone 5 at an ongoing press event held in the USA!...