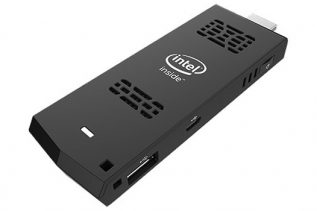 Chip maker Intel has officially unveiled the new HDMI Compute Stick mini PC, which we reported on a while ago....
Canonical has released the latest version of the popular Ubuntu Linux package. Known as version 12.10 Quantal Quetzal the new...
The developers of the popular Linux distribution – Ubuntu – have been working on an Ubuntu alternative targeting the Android...
Synaptics Inc. , a leading developer of human interface solutions for mobile computing, communications, and entertainment devices, today announced the...
HP expanded the award-winning HP Mini family with three new models, offering customers sleek, lightweight companion PCs that come in...
ASUS is proud to announce the launch of the new S121 notebook, a versatile mobile computing companion for individuals who...
HP announced the launch of a new laptop Mini 1000 Mi. The device is based on the processor Intel Atom...