The Finnish communications giant Nokia has announced its cheapest mobile phone ever. Unveiled in Nigeria, the Nokia 103 mobile phone...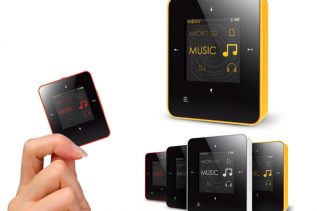 For those who prefer to enjoy music and video on portable media players , instead on their smartphones,  Creative Technology...
Transcend has this week introduced a new digital music player which boasts a 2.4" QVGA TFT color screen and along...
Creative Technology Ltd., today announced the release of the Creative ZEN X-Fi Style and the Creative ZEN Style series of...
Prestigio is dedicated to offer performing, practical and unique GPS navigation devices, and its two latest models are no exception!...
Samsung today unveiled a new addition to its lineup of full-touch screen phone – Samsung Lindy (M5650). The new handset...
Nokia Life Tools, the service which gives consumers in small towns and rural areas the ability to get a range...