With the back-to-school season coming quickly Apple has decided to go ahead by starting its annual back-to-school promotion now. This...
Apple just made headlines with its updated MacBook Pro and MacBook Air laptops but the company had something else to...
Yesterday was a big day for Apple and its fans as the US electronics giant unveiled a bunch of new...
Apple and Apple fans have had a great day when the Cupertino-based US tech giant released a bunch of new...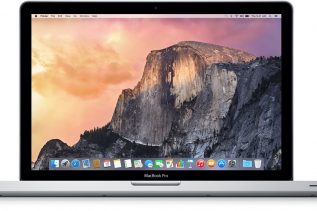 A few days ago Apple unveiled two new devices – the iPhone SE smartphone and a new iPad tablet but...
Apple updated the aluminum unibody MacBook® Pro line to include 13-inch, 15-inch and 17-inch models featuring Apple's innovative built-in battery...
Apple® today updated the MacBook® Pro line with faster processors, powerful next-generation NVIDIA graphics and even longer battery life. The...