NVIDIA today intros the newest entry to the NVIDIA Fermi architecture lineup graphic cards—the GeForce GTX 465. It has recommended price tag of $279 and is available starting today from leading add-in-card companies including ASUS, EVGA, Galaxy, MSI, Palit, PNY, Zotac and others.
The new GTX 465 features 352 CUDA cores clocked at 1215MHz, GPU at 607MHz frequency, 256-bit memory controller with 1024MB DDR5 memory, 11 dedicated tessellation engines, dual-slot cooler, uses two 6-pin PCI-E power connectors, has two DVI and a mini HDMI outputs, also features DirectX 11, NVidia SLI, CUDA, PhysX and NVidia 3D Vision Surround support.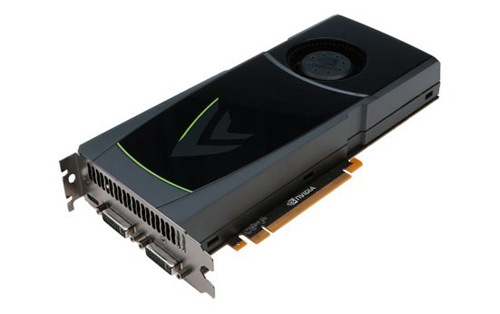 "With GeForce GTX 465, now even more gamers can experience what DX11 gaming was meant to be," said Drew Henry, general manager of GeForce GPUs at NVIDIA. "By using these new GPUs to build 3D Vision PCs, these same gamers will truly immerse themselves into the future of PC gaming. We are passionate about building GPUs to make the PC the best platform for gamers!"
In addition to DirectX11 and NVIDIA 3D Vision, the GeForce GTX 465 GPUs also support enhanced gaming features found only on NVIDIA GPUs:
NVIDIA SLI® technology, the most populari multi-GPU solution.
Support for Blu-ray 3D, with GPU decoding for enhanced 3D movie playback and 3D Internet streaming.
NVIDIA PhysX® technology to bring games to life with dynamic, interactive environments.
Next-generation CUDA™ architecture, the foundation for the world's most open GPU computing platform, with complete language and API support, including CUDA C/C++, DirectCompute, OpenCL, Java, Python, and Fortran for the broadest compatibility with GPU-accelerated applications, including Internet Explorer 9, Folding@home, and others.
Source: NVidia