Logitech announced a new peripheral,  designed specifically for tablet owners, which will allow them to enjoy and share louder and...
The rise of a number of mobile devices such as smartphones, ultrabooks, tablets and laptops has prompted manufactures to think...
Transcend extends its low-profile mSATA and half-slim solid state drives with two new SSD modules which are designed especially for...
We all know that Microsoft will launch its Surface tablets in October of this year, once Windows 8 becomes available....
In a significant development in the convergence of communications and computing, Intel Corporation and Nokia are merging their popular Moblin...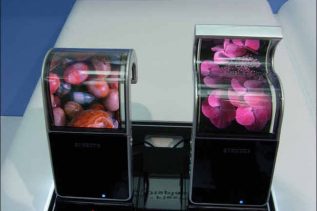 The South Korean electronics giant Samsung has finally picked a name that it will use for its own flexible AMOLED...
Wacom® introduces the much anticipated Cintiq®21UX, its newly-redesigned interactive pen display delivering state-of-the-art pen performance and innovative ergonomics in a...