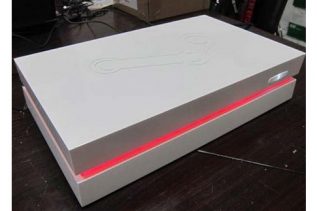 The famous game developer Valve has long wanted to get out of game development only and after releasing the SteamOS...
Steam has been doing really well lately offering more and more games and recently non-gaming software but a security flaw...
Valve has added 20 more games to its game content list thanks to its project Steam Greenlight. The list goes...
Windows 8 will appear in stores on October 26 but analysts already think that the new OS will be a...
There's a new rumor regarding the mythical Half-Life 3 game – and guess what – it claims that for the...
The Gamescom show starts today and while this may be exciting news for some of you there's something even more...
Valve's Steam has been associated so far with the computer games it offers. Starting now, however, Valve will offer non-gaming...